How do the Blogs in the UV?
The Servei d'Informàtica (SIUV, IT Service) offers the university body a blogging service based on Wordpress, which allows any

UV

user a space in which to publish their articles and content without any prior knowledge of webpage design
.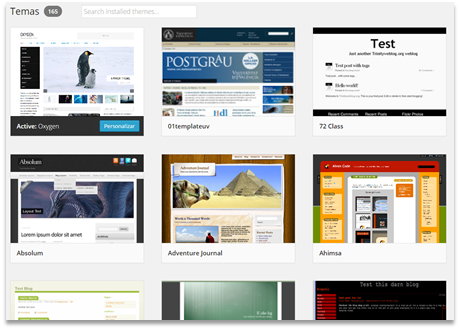 As University staff, you can start your own blog using any of the default templates.
Your blog is public by default and can be visited through a URL on the internet.


http://usuari.blogs.uv.es


The username is the same as your UV account username.


Each blog is managed and maintained by the user, who must commit to using only non-commercial content, since it is a personal blog.
You can add posts, pages, images, links, and all kinds of multimedia.


As we explain, the user can choose

the appearance of the blog

from a catalogue of templates provided by the Servei d'Informàtica as default and which have already been approved.
You select the template they prefer for your blog and are

essentially

responsible for the publication of content (and to a lesser extent for the design).
There are also a number of available plug-ins and widgets that give the blog

added value

.